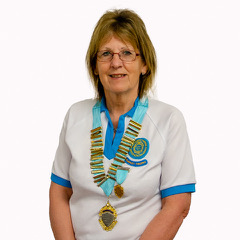 President 2023-2024
It is a great honour and privilege to be appointed President of Sussex County Women's Indoor Bowls Association, and would like to thank Grattons IBC for nominating and supporting me.
The past year has been a learning curve for me and I really appreciate the guidance and ongoing support the Officers have given me.
I wish you all well and I look forward to meeting as many of you as possible whether it is on or off the rink .
I hope you all have a successful Winter season when playing your Club, County and National Competitions.
Take Care
Gaynor Campbell
Hon President 2023-24
© Copyright Sussex County Ladies Indoor Bowls Association