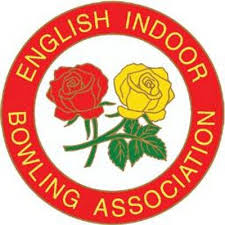 COVID-19 UPDATE 21st January 2022

Dear EIBA Clubs & County Contacts, Directors, staff
COVID-19 Restrictions - Update
Following the Government's announcement on Wednesday 19th January 2022 that their Plan B of Covid restrictions will be lifted, the EIBA wishes to advise Indoor Clubs and bowlers on how this will affect them.
With immediate effect
Staff, if they could, are no longer being asked to work from home and you should now discuss with them arrangements to return.
From Thursday 27th January 2022
There is no legal requirement to wear a face covering when entering and walking around the Club.
However, the Government recommends that people should continue to wear them in crowded and enclosed spaces, but if people wish they can remove them when on the green playing.
In addition, we recommend that Clubs
Continue to keep in place hygiene measures to reduce the risk of transmission such as hand sanitisers around the club.
Maintain the existing cleaning regimes for areas which are touched often e.g. door handles and equipment.
If you require any further information, then please contact me via email peterthompson@eiba.co.uk
Please note that this has also been placed on the EIBA website under the Covid-19 Guidance page http://www.eiba.co.uk/about/covid-19.php
Regards
JoanneJoanne Shore
International and Communications AdministratorEnglish Indoor Bowling Association Ltd Tel: 01664 481900
As we enter the new winter season, please ensure that you follow local club guidance and regulations for all indoor matches this season.
© Copyright Sussex County Ladies Indoor Bowls Association